Vegetarian Restaurant & Coffee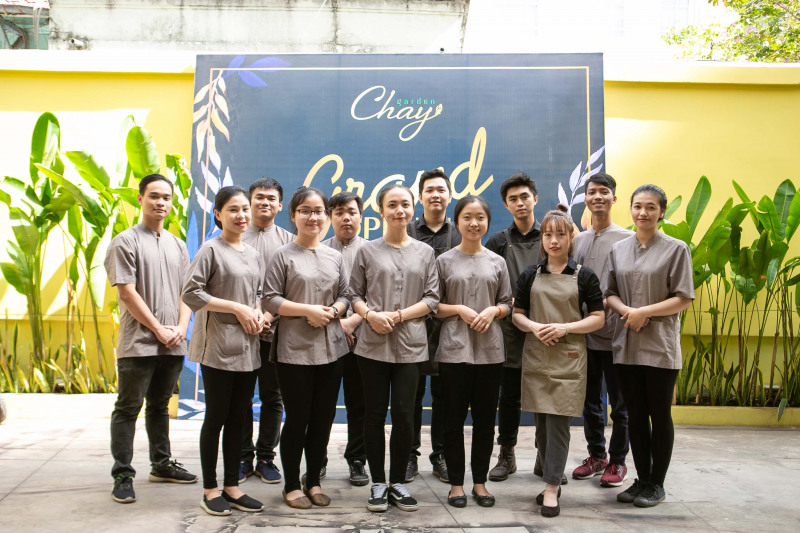 The story of Vegetarian Garden starts with the root of the desire to open a path to a small garden, which is separated from the noises and bustle in the heart of Saigon. Chay Garden brings the style of vegan that is completely different, yet not disconnected. Enjoying delicious meals at Chay Garden is when customers can connected sincerely to people and the surroundings.
Chay Garden spreads the spirit of "vegetarian" balance between purity and bustle, harmony between enjoying and protecting the sustainable core.
The main goal of the menu at Chay Garden is to share the concerns about the daily needs and health of each customer to create a culinary space that fosters a healthy soul and body. Chay Garden always strives and makes efforts to create delicious dishes that express the most authentic taste and beauty.
This combination, thus, is expressive and casual enough to satisfy our customers' soul by the charm of harmonious nature in each cuisine.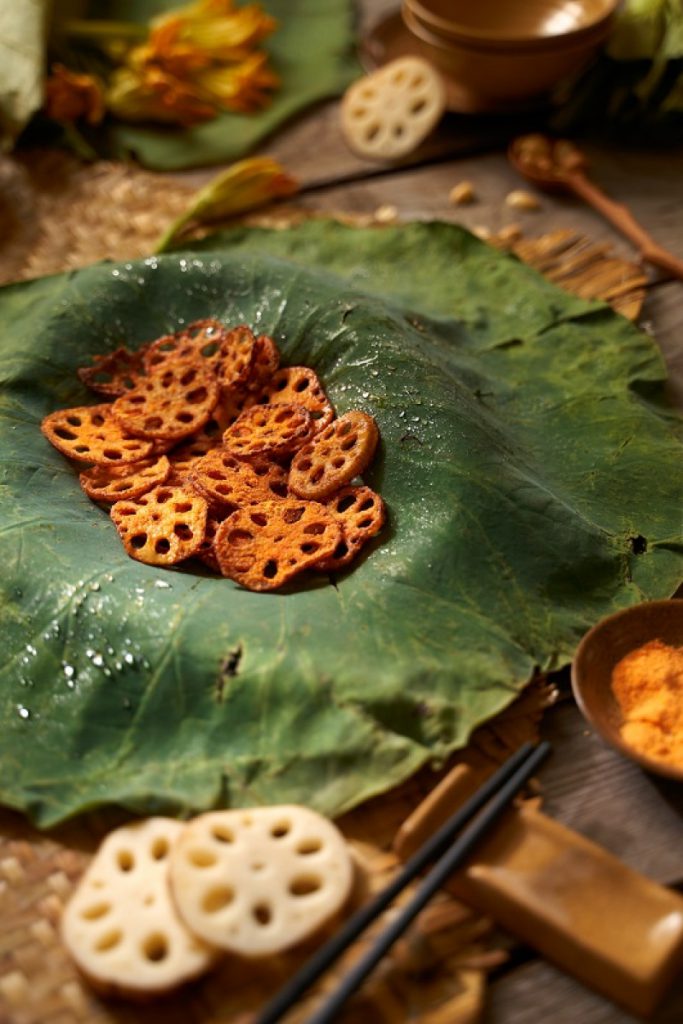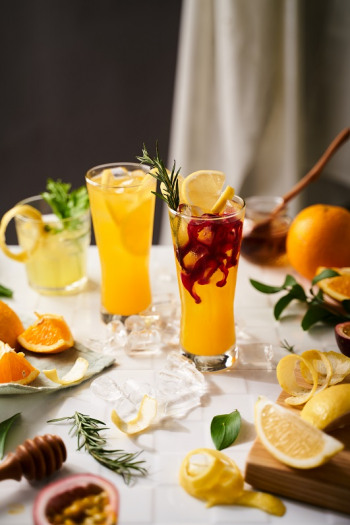 Chay Garden brings diners a rustic, smooth and pure taste but still flexibly rich, keeping the balance for a modern lifestyle: a glass of Soymilk or Corn Milk, Ginseng Seaweed with chia seeds can be gently placed beside a glass of Latte in the early morning.
Sip every drop of Phin's black coffee and enjoy the silence to feel our soul drift slowly.
Chay Garden uses organic ingredients from the most trustworthy sources.
Varied dishes and tastes to satisfy customers' need.
Quality is our top priority.
Our carefully selected and trained staffs will give you wonderful experiences.
Located in the famous area of culinary attractions in District 3, Chay Garden nestles in an airy, quiet alley. Entering the fresh place, diners can explore the space of an elegant Vegetarian restaurant and the nostalgic trace of Indochina architecture.
Especially the small garden, where we find the stillness in our soul, sit still with the book, open to nature and enjoy the pure cuisine any time of the day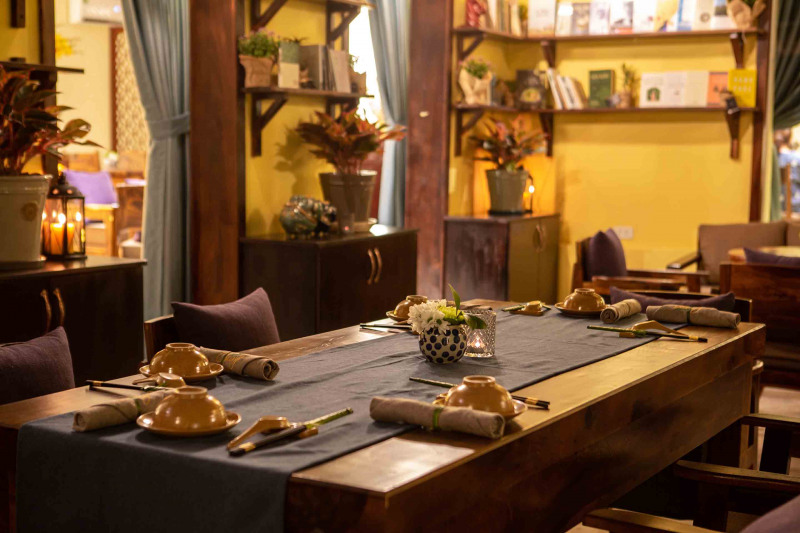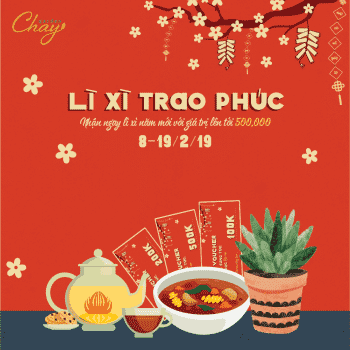 Chay Garden is opened
Welcome to the Garden, from December 14th, 2018.
Let's sit together in a peaceful corner and share our stories!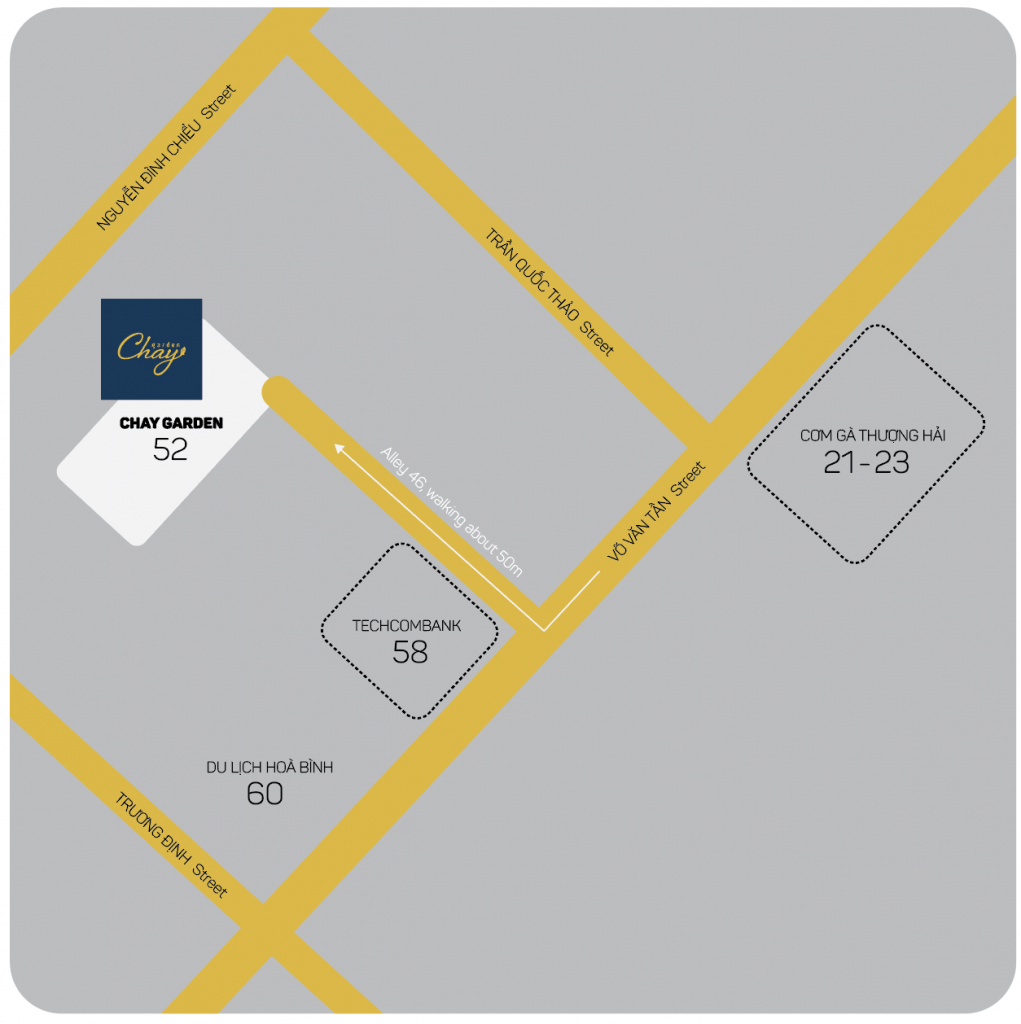 52 Võ Văn Tần, phường 6, Quận 3, TP Hồ Chí Minh ( Rẽ vào hẻm 46 khoảng 50m)
Thứ 2 – Chủ Nhật: 10:00h – 21:00h

Copyright © 2020 Chay Garden | Made by NMDANDPARTNERS